Regular price
Sale price
$34.46 USD
Unit price
per
Sale
Sold out
Easy spray & wipe Wilmax Bamboo and Wood Serveware Cleaner / Power Degreaser delivers professional strength degreasing and is safely responsible for people and the environment. It removes tough grease, grime, tar and other oily soils found in kitchens and industrial settings. Powered by Eastman Omnia™ high-performance solvent, Wilmax Bamboo and Wood Power Degreaser cleans all-natural Bamboo and Wood surfaces as well as and all appliances, machinery, equipment and tough carbonized soils in ovens.
Wilmax Bamboo and Wood Service Ware Cleaner safely cleans tough grease, oil, and even dried food without damaging bamboo or wood surfaces. it cleans quickly and rinses freely so serve ware can be put immediately back into service.  
Free from monobutyl and other glycol ethers
pH neutral, non-hazardous and readily biodegradable
Meets CARB and VOC compliance
No harsh chemical fumes
Bleach Free and Non-corrosive
Leaves no residue
Fresh lemongrass scent
Powered by Omnia™ from Eastman
Directions for Use:
Note: Bamboo service ware should not be run through dishwashers.
Wipe food debris and waste from service ware
Spray Wilmax Bamboo and Wood Service Ware Cleaner onto the surface and wipe clean
Rinse with fresh warm water
Sanitize with a neutral sanitizing solution in accordance with state/local regulations – DO NOT USE BLEACH
Allow ware to dry, then return to service
About Product in more detail:
Wilmax Bamboo and Wood Service Ware Cleaner is formulated with Eastman Omnia™ high-performance solvent. Omnia has a unique chemistry that offers an exceptional combination of performance and safety, demonstrating that it is possible to have a product that`s both "green" and highly effective at removing tough soils from greasy dirt and tar to soap scum. Omnia delivers exceptional cleaning performance.compared to common industry alternatives, Omnia cleans faster and better, potentially reducing cleaning times and labor costs. Omnia is readily biodegradable with an excellent toxicity profile. It meets California Environmental Protection Agency Air Resource Board (
CARB
) and the United States Environmental Protection Agency (
EPA
) requirements for low vapor pressure VOC exemption in regulated products.  Omnia is:
Listed by GreenBlue®on their CleanGredients®database
Listed with the highest rating on DfE`s Safer Chemical Ingredients List
Low odor
Low vapor pressure VOC exempt in U. S. consumer products
Non-flammable
Readily biodegradable
Safe on a wide variety of surfaces
Share
View full details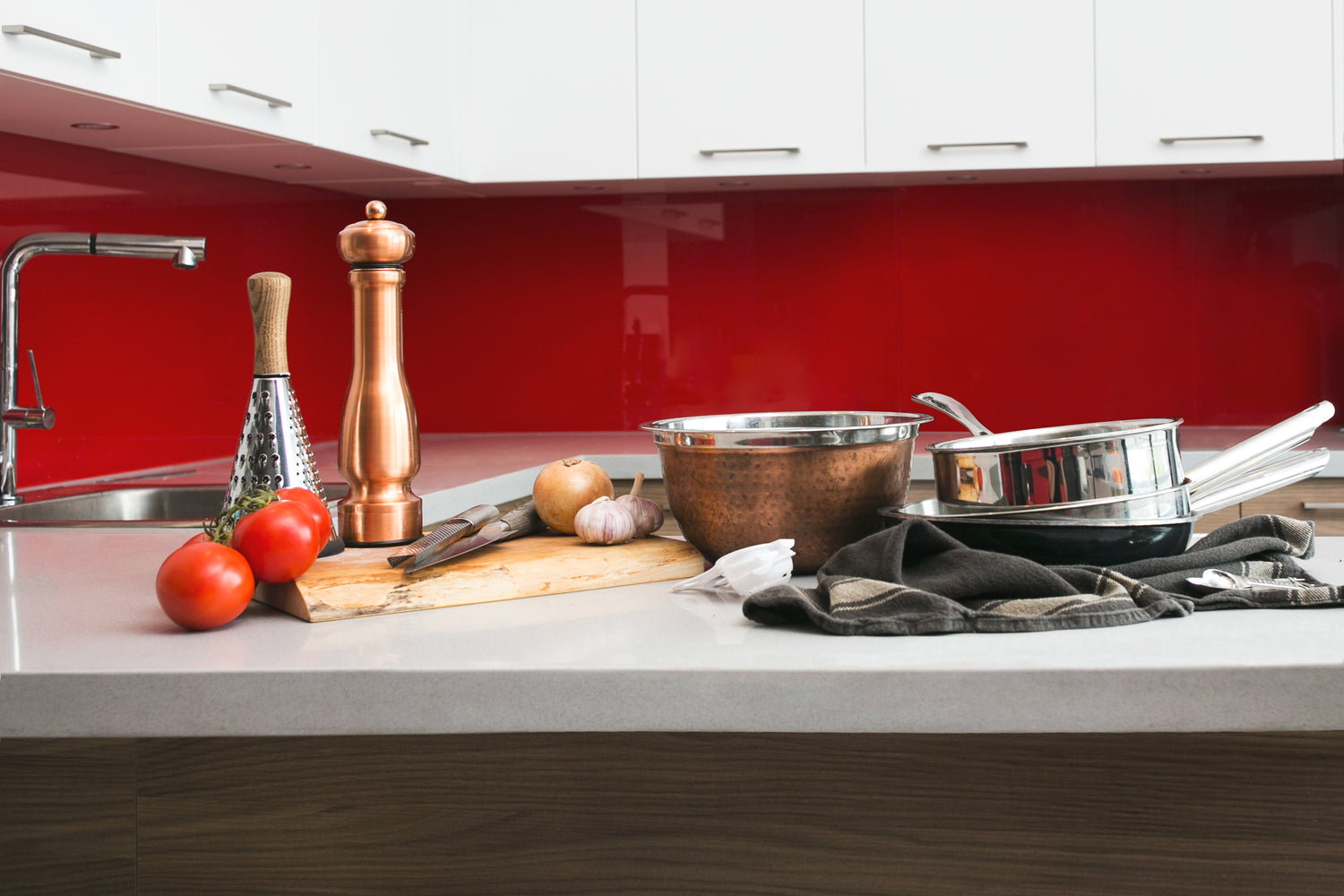 Our Passion
We're passionate about kitchen goods and what they have to offer the public.